What owntag can do
Features
Good reasons why you should use owntag to host your Google Tag Manager Server Side Container
Up and running with Server Side GTM in 30 seconds
Maximally easy
We take care of operating your Server Side Container so you can comfortably focus on your tags, triggers and variables.
Hosting the Server Side GTM yourself requires professional knowledge in DevOps & Cloud. Take a look at Google's guide to setting up in the Google Cloud.
With owntag, you don't have to worry about that and have your container set up in a jiffy with just one click.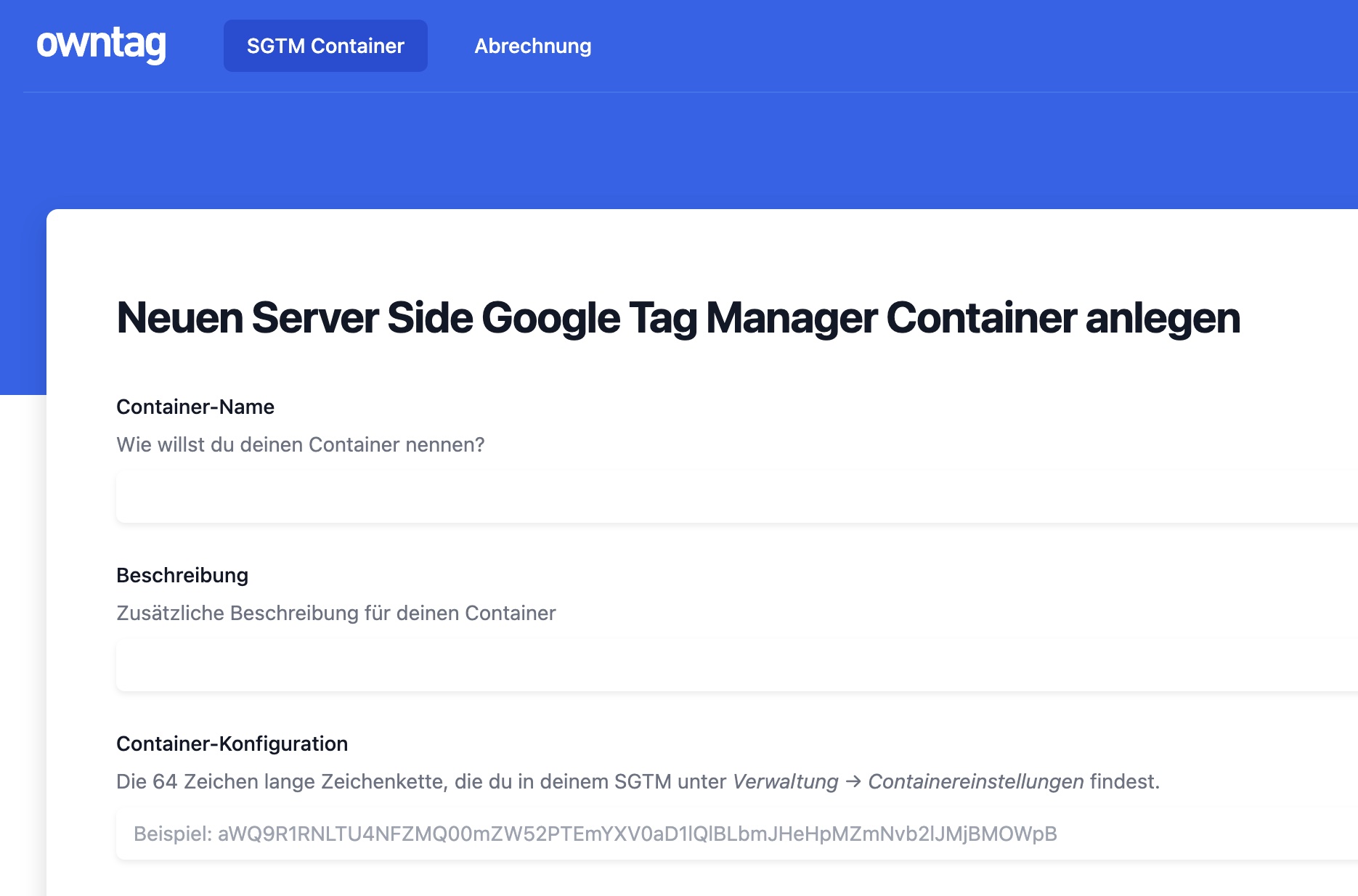 Always use the latest features
Automatic updates
If you host your Server Side GTM yourself, e.g. in the Google Cloud or at Amazon, you have to take care of updates yourself. owntag takes care of it for you.
Google is constantly developing the Server Side GTM and regularly adding new features. owntag automatically updates the software for you and ensures that you can always use the latest features.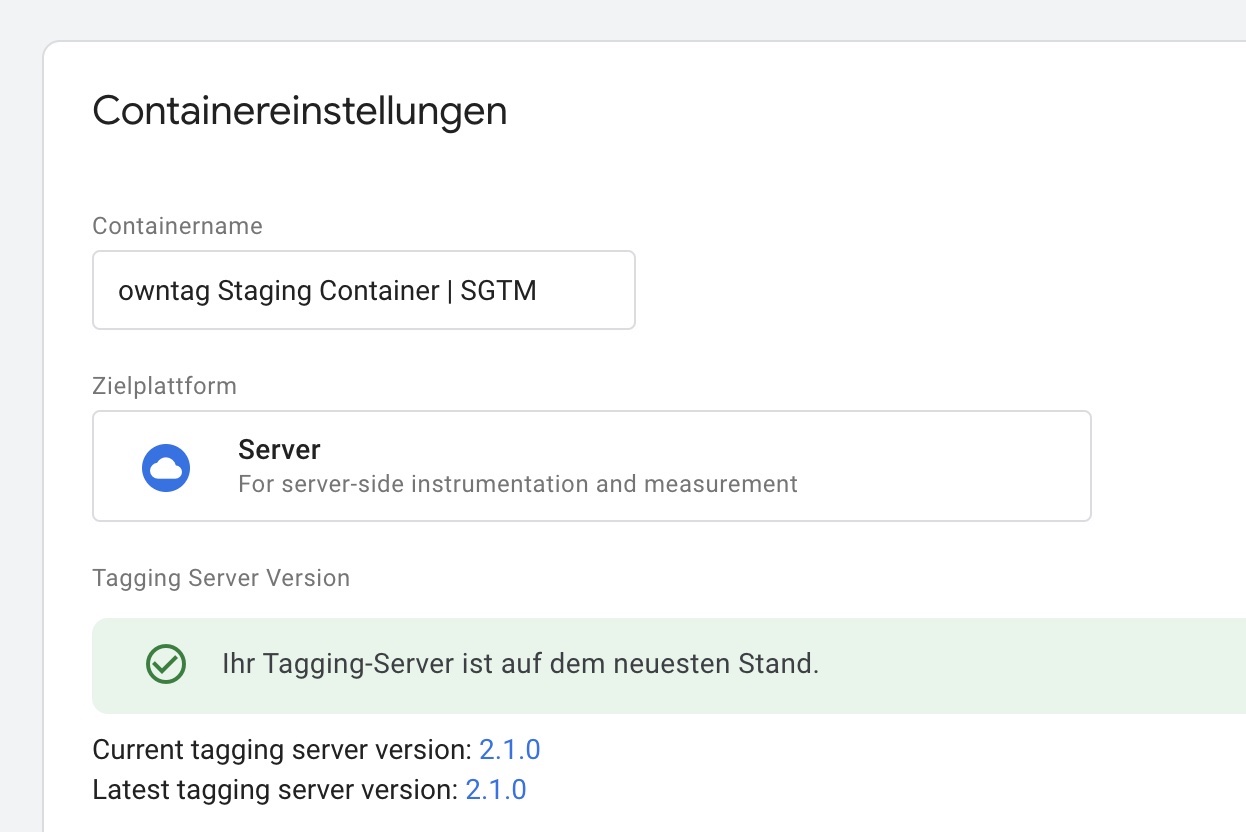 Work country-specific
Integrated Geolocation
Sometimes you need to be able to recognize users from different countries. owntag automatically recognizes the country of origin of the user's IP address.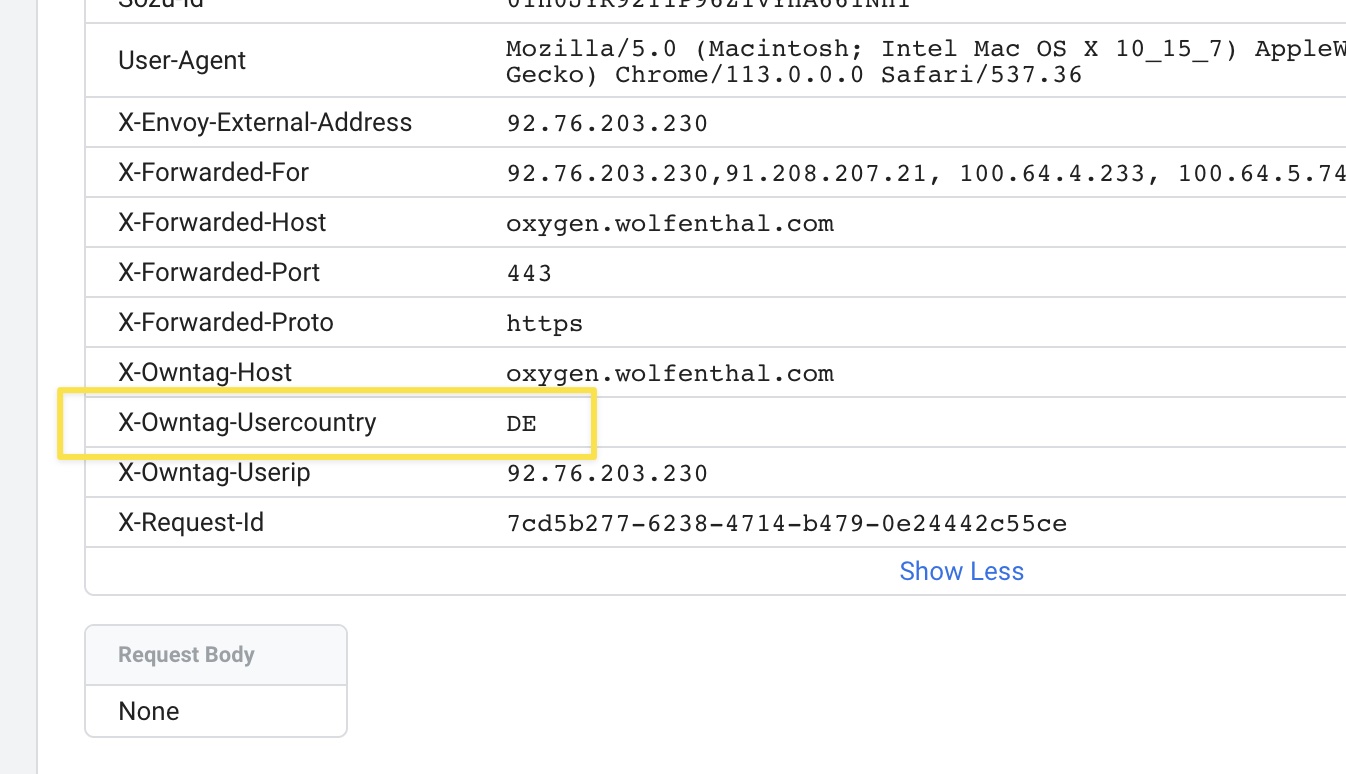 Multi-domain support
1 Container, multiple domains
Save effort and costs by using the same owntag GTM Container with different domains
With owntag, you can add up to 10 different domains per SGTM Container. This makes the implementation of projects with multiple domains a breeze.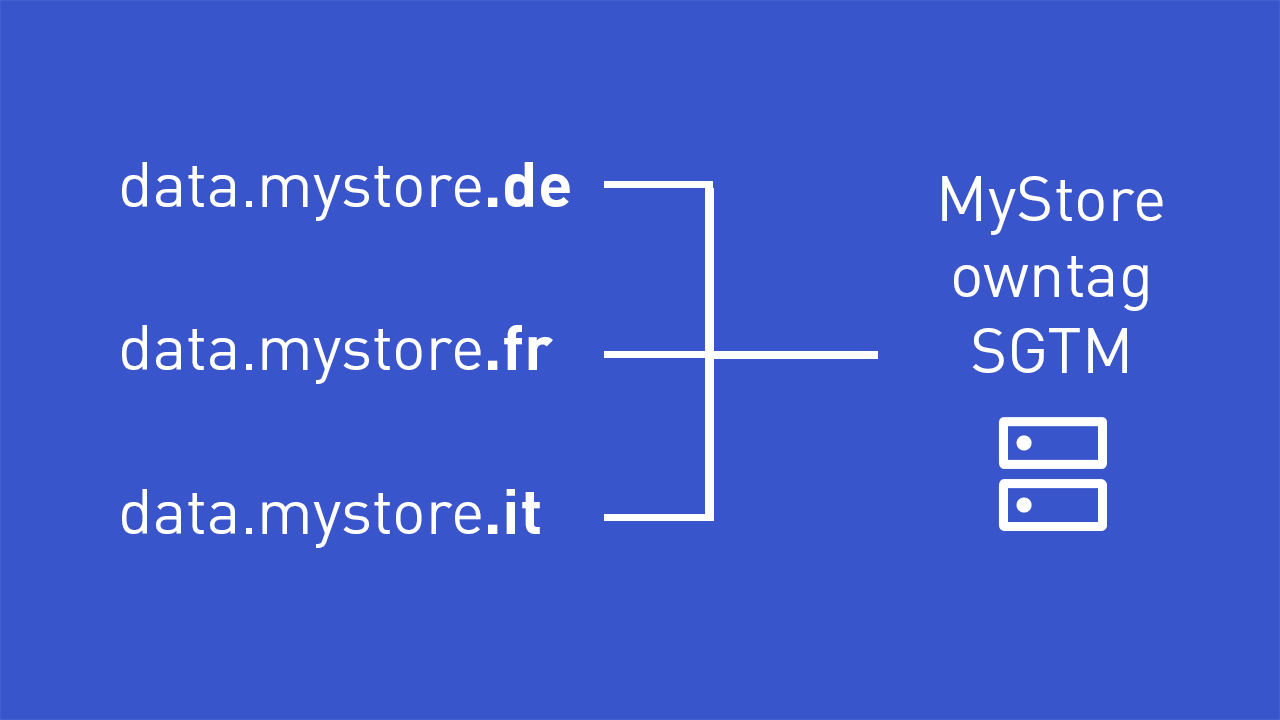 Data protection included
owntag is European
With owntag, you can process your data in the Server Side Container on infrastructure that is not only located in the EU, but also owned by EU companies.
owntag operates your Server Side Container without Google Cloud, AWS, or Azure.
You have full control over the SGTM when and how your data is sent to external parties and abroad.